Thorney Carft big block truck from england from the 1930ties - 1940ties for furnituers ( Möbelwagen or for moive equipments )

Austin K-6 с нестандартной кабиной.

WW2 Austin K6, with post war Dutch (?) cab and body. Looks like a mobile office, or possibly caravan.

Выглядит, как чех.
Unknown models: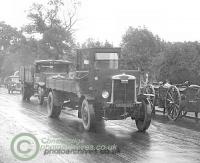 Do you know?
View all »