А из чего видно что это Arjan?
Очень даже на Griffet похож

Griffet crane from teh 1960ties, too.

There are some interesting poitns in time in this article but I don't know if I see all of them center to heart. There is some validity but I will take hold opinion until I look into it further. Good article , thanks and we want more! Added to FeedBurner as well

Guess this is a "Christanini" from Italy, with turnable seats for direct and reverse use

Further investigation/research gained:

Cristanini of Verona (Italy) built this type TG12 crane, some had DAF
or Scania engines

Действительно она
http://www.album-mmt.it/foto/main.php?g2_view=core.DownloadItem&g2_itemId=226816&g2_serialNumber=2

It is a Christanini TG12
Unknown models: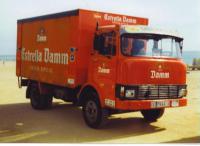 Do you know?
View all »