Mayby STAR 21

Saurer COE Cab / Panhard COE ( cab over engie ) airport fire engine

... ok Saurer usted the same camion cab as Star 21 ;-)

Thornycroft Nubian Major/Pyrene Mk 7

Посмотрите и убедитесь
http://maltabuses.piwigo.com/picture?/7924/category/108-thornycroft

Thornycroft Nubian Major , poss Mk7 , definately on trials and showing its capabilities to british officers from army/navy/air force , cab is a rough fit prototype only , definately a british appliance and a thornycroft

It's not a Pacific with a civil cabin?

I think it is a Star brand but not the model 21


Thornycroft without doubt foam demo probably somewhere like Lasham

Thornycroft, from grill. The cab shape reminds me of AEC Militant a bit. But then AEC, Scammell and Thornycroft all shared in the end.

I don't know the truc, but it is a BIRO Fils french équipment similar to french air force VLEP on Man chassis.
Unknown models: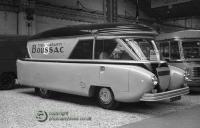 Do you know?
View all »
Recent Comments:
Beifang Benchi » ND 2nd series
<a href=http://mototexdom.ru/kvadrotsikly-detskie>купить детский квадроцикл</a>
American LaFrance » Type 12 / 20 / 34 to 56 / 69 to 75 / 80 / 85 / 90
WEBPILOT is one of the leading Digital advertising agency in Dubai UAE, specialised in delivering full-service web solutions and digital marketing campaigns throughout UAE. Some of our most popular services include innovative web design, technical web development, search engine optimisation (SEO), content creation, eCommerce builds and social media strategy.
The most talented evidence indicates that considerable blood pressure does not agent headaches or nosebleeds, except in the protection of hypertensive calamity, a medical emergency when blood twist someone's arm is 180/110 mm Hg or higher. If your blood pressure is unusually momentous http://viagrawithoutaprescriptiondoctor.com/ viagra without a doctor prescription you be enduring pain in the arse or nosebleed and are appreciation unwell, hold on five minutes and retest. If your reading remains at 180/110 mm Hg or higher, call 9-1-1.
I want to buy Ashok Leyland Alrd-20